The Washington Building Group (WBG Construction LLC) is a full-service general contractor, property management, and real estate development firm serving the Baltimore/DC region. With years of experience in the industry, we have the knowledge and expertise to handle a wide range of construction projects.
As a general contractor, we offer a variety of services including new construction, renovations, and remodeling. Our team is dedicated to delivering high-quality workmanship and ensuring that every project is completed on time and within budget. We work closely with our clients to understand their needs and goals, and we strive to exceed their expectations with every project we undertake.
We have a deep understanding of the local market and a proven track record of success. Whether you are looking to develop a commercial property or a residential complex, we have the experience and resources to make your project a success.
At the Washington Building Group, we are committed to providing our clients with the highest level of service and expertise and look forward to serving your construction needs.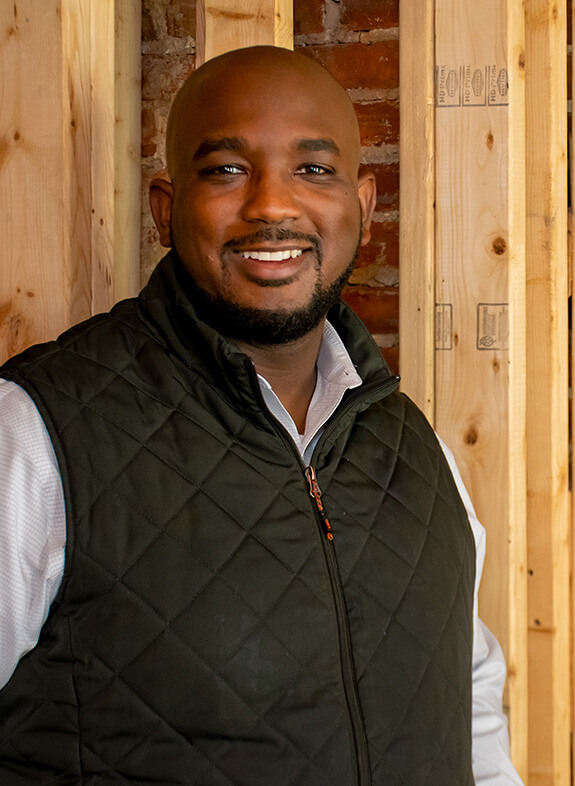 Michael Washington is a construction professional with nearly 20 years of professional construction experience as a general contractor. He is an active real estate investor who founded The Washington Building Group out of his desire to provide value to clients looking for an honest, reputable, and experienced builder. He is passionate about the need to help rebuild and develop distressed and blighted neighborhoods in Baltimore and provide the marketplace with a relationship-based & transparent contractor.
Michael holds a BS in Construction Management from Bradley University and a Master's degree in Construction Project Management from Northwestern University. Along with being OSHA 30 trained, he is also a LEED AP and has completed multiple LEED projects.